Now that the Coronavirus Pandemic starts going crazy all over the world the networking giant Jio has come up with a Jio Work from home pack. The only thing available at everyone's access now is the internet. Thanks to Jio, now everyone is having access to the internet and they are able to use it despite being rich or poor.
With all that is going on, Jio now has come up with a plan that helps employees to work from home using the mobile network. They are calling it the Jio Work From Home pack. The pack is available as of today, on their website. And it is available in their my Jio app as well for recharge.
Jio also has revamped its current offering of extra 4G data. They now are offering double data in the same amount of recharge.
Jio Work From Home Pack Details
Jio work from home pack is offered now for 251 and is valid for 51 days with data limit capped to high speed 2 GB per day. As far as the other 4G data vouchers are concerned you can find out their details below as well.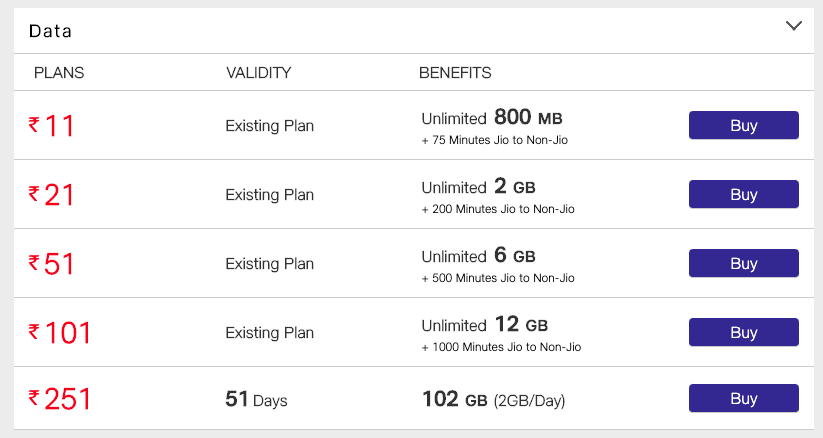 While searching for this in the My Jio app you can find this pack under Work From Home tab. You can recharge it from there or else you can recharge it from your mobile balance as well if you have sufficient.
Here are some of our trending articles:
If you are using a Jio fiber broadband then also you would get unlimited data at this point because of the Coronavirus Pandemic. Let us know what do you think of Jio coming up with such a plan at this time. But the other players in the market still being numb about it. They still offer the same amount of data at the same price. Would you still go for them or would you choose to go with Jio? What are your thoughts?
I am a 28-year-old dude from a small village Narasinghpur in Cuttack, Odisha, INDIA. I have a post-graduate degree in M.Tech from BITS Pilani. I started blogging back in June 2014. You can check out my journey and all that I have learnt all these years on my website.