I recently read a report on climate change. And I must say it is more scary that realized. As per my understanding and take, I am going to share with you Adapt Now: A Global Call for Leadership on Climate Resilience summary from my read. If you are wondering what it is. The report mainly focuses on making the case for climate adaptation. It focuses and provides specific insights.
In the Adapt Now: A Global Call for Leadership on Climate Resilience Summary report that I am mentioning about, It provides recommendations that the global leaders need to take. The key sectors as per the report are food security, the natural environment, water, cities and urban areas. More to that are the infrastructure, disaster and risk management and finance. The report was published in 2019. There are 80 odd pages on the report.
While providing a business value how the decision makers of large corporations can do their bit to tackle climate change is what explained in this report. It specifically finds that investing 1.8 trillion dollars globally in five areas from 2020 to 2030 could generate 7.1 trillion in total net benefits. The five areas that the report considered are:
Early warning systems
Climate resilient infrastructure
Improved dry land agriculture
Mangrove protection
Investments in making water resources more resilient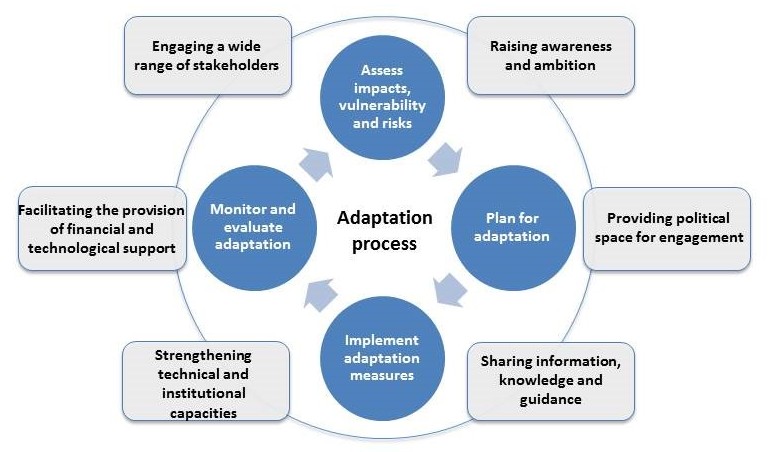 In the image above shows graphically the adaptation cycle under the United Nations climate change regime including four general components which are individually features under the SPOTLIGHT section.
Why is Climate Change so serious
However, from the different articles that I read before writing this article, I could clearly understand that adaptation is not going to work unless the WHY of the solution is explained to the people. Adaptation to climate change is going to be easy when and only when the WHY of the solution is explained. Cities are already experiencing the human and economic effects of climate change. In some cities it is about water pollution. And in some others it is droughts and floods.
Although climate change drives food insecurity, especially in the developing countries. Keeping that min mind, the global commission on adaptation's call to action recommends revolutions in understanding and planning, finance. Climate change affects food production, environmental management, infrastructure, water supplies and disaster recovery. Therefore, the developing countries will suffer the most by the consequence of it.
Actions that should be taken by Decision Makers
All organizations should consider the funding for us to adapt to climate change part of their total financial spectrum. If there are well defined action tracks, then that will help jump start the climate change responses. After reading the report this is all I could understand and this is what made sense.
However, since I am no decision maker for any large organization I would say that the baton lies with large organizations which drives change in an society. If they like and understand how important climate change is now than ever then there could be certain steps taken which is not going to ensure we save humanity. It is also going to make sure that we have what we need to save the world from dying. What do you think?
Here are some of our other articles that might interest you: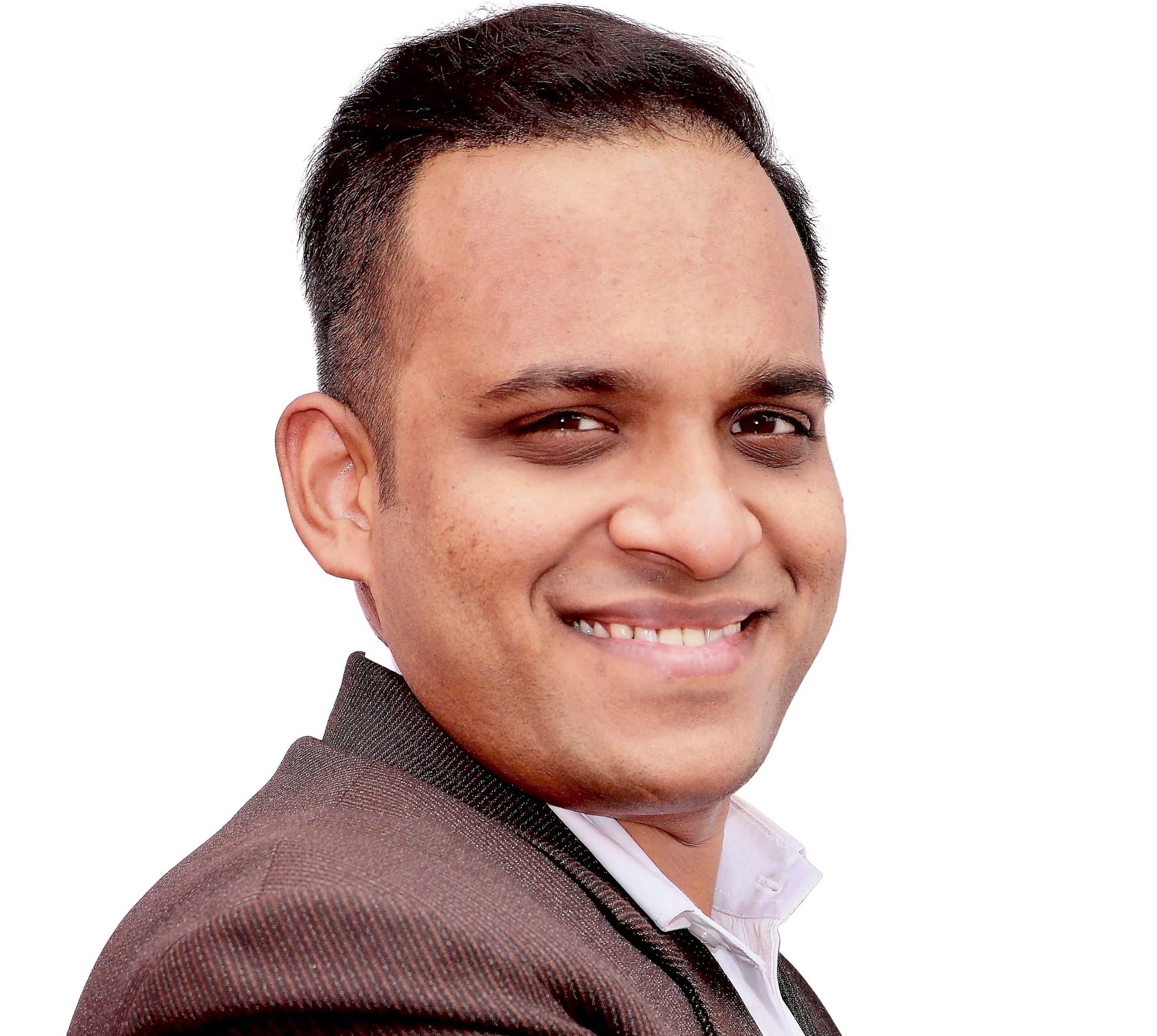 I am a 31-year-old dude from a lower-middle-class family hailing from a small village Narasinghpur in Cuttack, Odisha, INDIA. I have a post-graduate degree in M.Tech from BITS Pilani. I started blogging back in June 2014. You can check out my journey and all that I have learnt all these years on my website.