Have you sent an email by mistake to your boss about you being sick but not really being sick and want to destroy that email? Well as you know you can recall the messages that you have sent from Gmail until next 30 seconds. But you are not able to delete it or destroy it from the receiver's email box. Guess what! Now you will be able to destroy that email completely from the receiver's email when you want it to be deleted. All you need to do is install the Google Chrome extension named DMAIL. You can download and install the Dmail extension from here.
Here are some of the best Google Chrome features and Tricks which can save lot of time.
Once you install the chrome extension Dmail from the location I provided you should be able to see this screen as below and because I have it already it says added to chrome right now.If you have not added it already then it will say Add to Chrome and you should be able to add it. Once that is done you will have to log in to Gmail in your Google chrome browser to enable Dmail.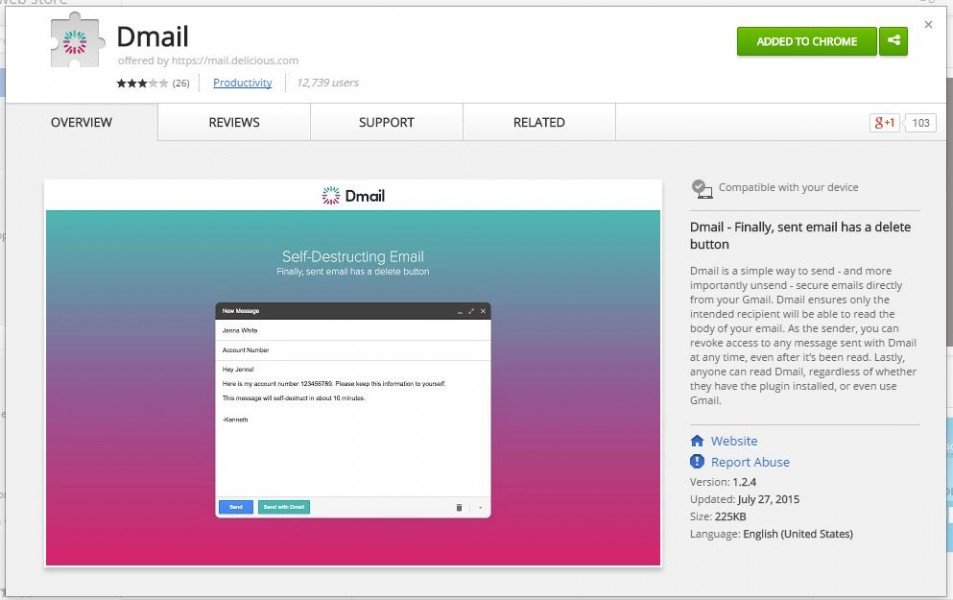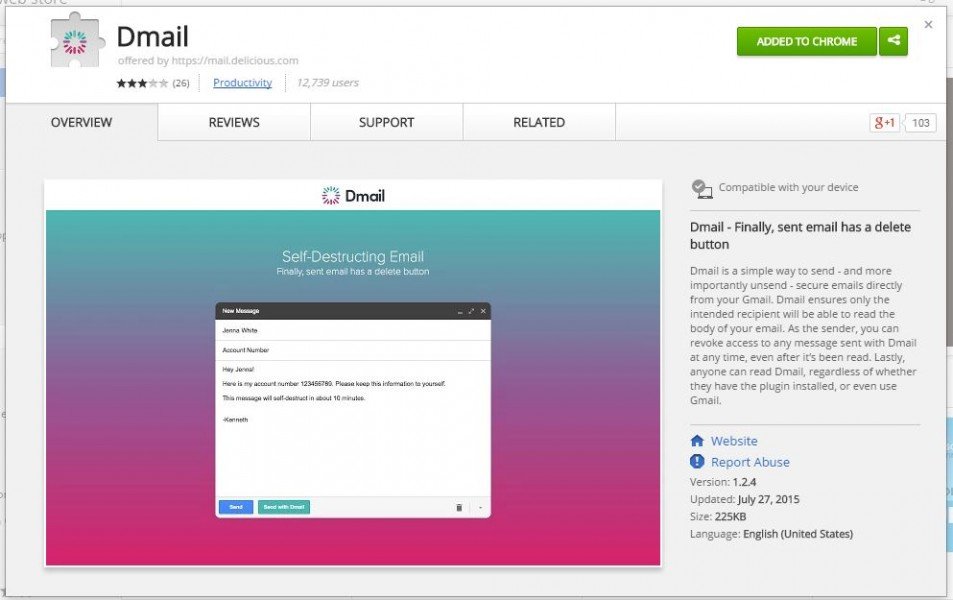 Once you sign in to Chrome with your email you will see that the Dmail extension is activated and in order to check that you can open Gmail and then compose a new email. By doing that you should see in the bottom and in the top Dmail is shown.
If you click on the Dmail icon in the right hand corner in the top then you will be able to view all the mails that you sent to be auto destroyed.
Why Dmail is more Awesome than Gmail
Perhaps the most beautiful thing about Dmail is that it works even if not installed on a recipient's computer, it just needs to be installed on your computer. This is because the service doesn't actually delete messages from users' inboxes, but instead encrypts and decrypts them on demand. Users who receive a Dmail and don't have the extension installed are shown a "View Message" button that opens the email in a new tab. After you revoke access to an email — either manually or automatically — recipients are informed that "this message has been destroyed and is no longer available."
Removing your USB drive without clicking remove safely, you might have to think about that again.
When you compose a new email in Gmail you should also see the Dmail status on as it is on by default when you login to Gmail to get Dmail enabled. Here is how it looks when it is on and you can always switch it off for any email if you want to be off.
As I said you should see the Dmail on as it is on by default and then when you want to destroy the email you can always have that configured or for each Dmail you would like to send you can configure that. For now the configurations as 1 hour, 1 day and 1 week or never but then I expect there will be some more in the near feature since the Dmail chrome extension is right now in the Beta phase. You can grab the copy now because this being a very helpful tool I do not expect it to be free the company will not make free service though, so grab your copy of Dmail now, when it is in the beta phase and the company is providing the extension for free.
Have you ever wondered how you can fake your location in Google Chrome? Here is the trick.
Is Dmail safe as Gmail?
When it comes to safety Dmail is not compromising with safety as well. Dmail's Eric Kuhn explains to TechCrunch that whenever a user sends a message with the service, it's encrypted locally on their machine with a standard 256-bit algorithm. "An encrypted copy of that email is sent to a data store controlled by Dmail.
The recipient of the email is sent both the location of that data store, as well as a key to view the decrypted message," says Kuhn. "Neither Gmail nor Dmail servers ever receive both the decryption key and encrypted message. Only the recipient and sender can read the email legibly."
Apply this trick and browse internet while there is no internet using Google chrome. I always do this.
It's a cool trick, but it's not quite the same as deleting a sent email remotely you know what I mean. Dmail as a security measure makes more sense than as a face-saving "Undo Send" option. After all, if you do revoke access to a message a few minutes after sending, you'll still have to explain to the recipient what was so regrettable about the email in the first place. (You might want to give the excuse "Oh, I'm just testing this new service out" only works the first couple of times but not always.)
Again, you can download the Dmail extension here and enjoy the new service. Let me know in the comments section if you like the new Email service or extension Dmail and do not forget to subscribe to get all the new technologies like this right in your email box. Cheers! Let me know what you think.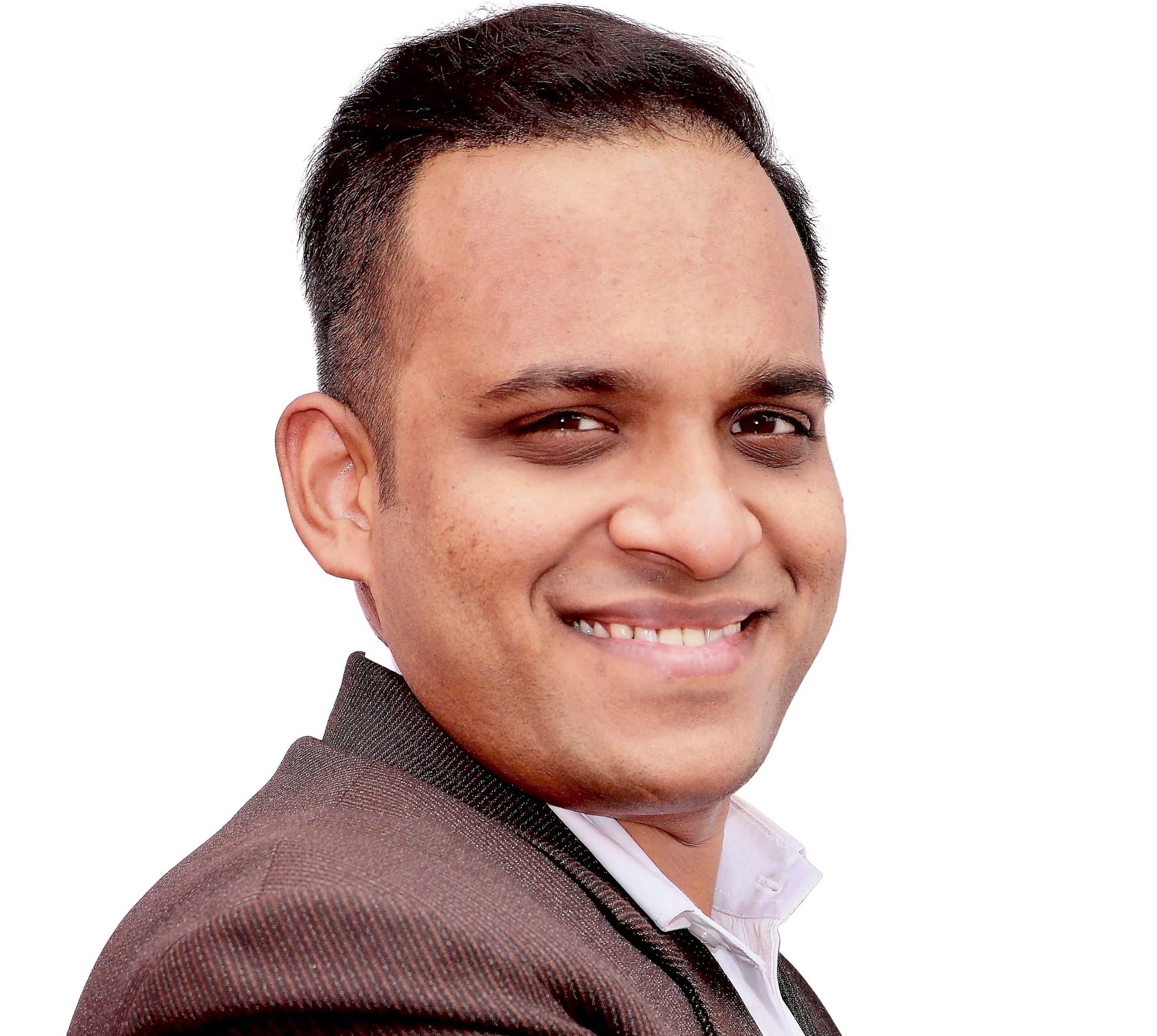 I am a 31-year-old dude from a lower-middle-class family hailing from a small village Narasinghpur in Cuttack, Odisha, INDIA. I have a post-graduate degree in M.Tech from BITS Pilani. I started blogging back in June 2014. You can check out my journey and all that I have learnt all these years on my website.