Today I am going to share my thoughts on one of the books that helped me excel my career in blogging and earn some real money out of my blog. So since I am getting benefit from the book, I also wanted to do a ShoutMeLoud Affiliate Marketing E-Book Review to share with my fellow bloggers who might be looking for a review before they go for the ShoutMeLoud Affiliate Marketing E-Book. There are some searches for affiliate marketing E-Book by harsh free download, but I promise this book is worth it and instead of looking for pirated copy you should buy this book.
Harsh Agrawal's written ShoutMeLoud Affiliate Marketing E-Book helped me achieve this in a short period of time. He launched his E-Book on affiliate marketing which is basically the a to z guide for beginners for affiliate marketing.
Harsh Agrawal's ShoutMeLoud Affiliate Marketing E-Book Review
If you are not aware of what is ShoutMeLoud and who is Harsh Agrawal, ShoutMeLoud is an award-winning blog, the recipient of the coveted Indian Bloggers Award, and has regularly been featured in national and international media as well. Harsh Agrawal owns ShoutMeLoud, and he found it back in 2008. Now he is earning millions through his blog and has around 4 million subscribers to his blog ShoutMeLoud.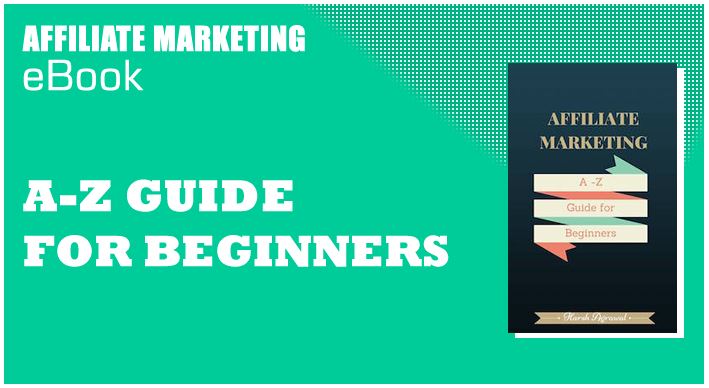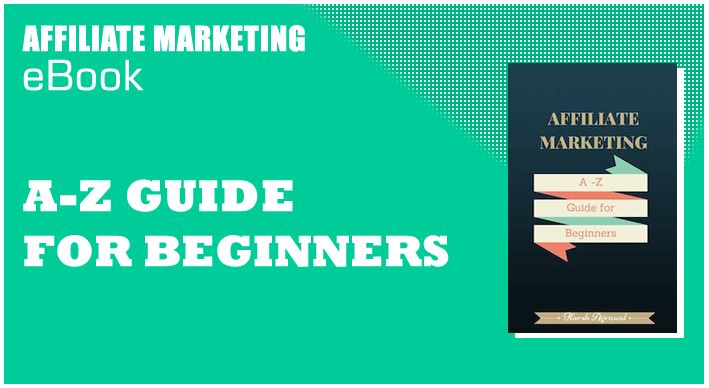 Why ShoutMeLoud Affiliate Marketing E-Book
I wanted to monetize my blog because I was not earning enough from ad sense and my services, so I bought his E-Book on affiliate marketing one day and read the full of it. When I started reading I had doubts, and I also was about to send an email to Harsh, but before that, I realized to take action first and then if anything happens then to ask him the questions. Trust me the book is self-explanatory, and I did not have to ask anything. Every topic that you might have the doubt with an URL is given in the book to the article that explains the statement.
It has all the ingredients that anyone would ever need to understand and implement affiliate marketing. Once you start applying, I am 100% sure you will start seeing results.
Let me show you what he shared in this book:
Harsh Says:- In this E-Book, I have shared all my experience & learning so far. I will be helping you to understand everything about Affiliate marketing, how to get started & important tips for promotion. The most important thing is, you need to start practicing every day. You can focus on any number from day one, and my suggestion is to start with earning your very first $ from Affiliate marketing. Experiment with various methods listed in the book, and find your own successful formula. None the less, I have shared all those secrets of Affiliate marketing here, which helped me to earn about $9000/month from my blog.
That's what the book is all about, and he definitely shared what and how he started to earn money via affiliate marketing in this E-Book. When I started implementing the step ups that were mentioned, I began to see the results in just 9 hours. Believe me, it was 9 hours when I earned 97$ from someone of my readers bought something.
He mentioned that you to be making 1000$ every month from affiliate marketing. But let me tell you that it is not false or something to attract you. You need to follow each and every step, and you can see the results, as I said I started seeing results in just 9 hours after implementing the first thing that was mentioned in the book.
Now I know you might have questions as well that what works and what not? If this will work or not? Why should you buy this book when there are tons of, loads of information online that is available for free? Trust me I was also in the same situation before I bought the book.
Why should you be buying this Book
I want to ask you here, that DO YOU REALLY THINK IF YOU WOULD GET SOMEONE'S 8 YEARS OF EXPERTISE IN COUPLE OF DOLLARS TO MAKE MONEY ONLINE YOURSELF YOU SHOULD NOT DO IT? DO YOU THINK COUPLE OF DOLLARS ARE WORTH SPENDING SO MANY YEARS SPENDING TIME TO FIGURE OUT WHAT WORKS & WHAT DOES NOT?
Think about you sharing your experience after 5 years how you made money online, and you are giving all those 8 years of value in just an E-Book which costs you a couple of dollars, not even hundreds. Don't you think Harsh is making things much easier for you? By this E-Book, he saved me those 8 years that I would have possibly spent figuring out what works for my blog and what does not work for my blog.
Couple of days to couple of years, What do you want to give up?
I think that's worth it man, definitely!! Because time is an important mate for me as well as for you and I think I would invest a couple of dollars in my online business than spending a couple of years figuring out and trying out things what works and what not. If you ask me, I would say, boss, go right on buy this book and start implementing and you will see the results right away if you take the steps that are mentioned in the E-Book and perform them every day.
If you have a couple of minutes, then please consider watching this video I have shared my personal views and experience on the ShoutMeLoud Affiliate Marketing E-Book:
Video Coming Soon
Here are some of the messages from the people who got benefit from the book. You can also see what Harsh himself has to say on the E-Book on this page of ShoutMeLoud. You would also see my tweet that I sent to him after I earned couple hundred after implementing the things that were mentioned in the E-Book.
Final Thoughts on ShoutMeLoud Affiliate Marketing E-Book:
What I liked about ShoutMeLoud – Affiliate Marketing E-Book:
Each and every step is indicated very clearly, and you can implement each step one by one. (How I did is I mentioned in a paper which one I am taking today, and once that is complete then I jumped to the next part.)
There are several program list and information that are mentioned in the E-Book which I never found anywhere which means it is not available anywhere in the online portal, or at least where I searched I did not find out about all those programs.
The FAQ section of the book was super helpful when you are about to finish the book. Because you will have doubts and the FAQ section was very very helpful to me, and of course if you go through the book again you will find the majority of the answers. If any case you have not you can always contact Harsh via ShoutMeLoud or Twitter.
What could have been improved about ShoutMeLoud Affiliate Marketing E-Book:
There are some lines which I did not quite understand and had to go through a couple of times to know which could have been much better with a much simpler sentence than much of technical document.
If there would be some kind of checklist to be able to tick off, then that would be a significant enhancement.
The E-Book did not come up early when I was starting up. 🙁 Yeah absolutely, having that the case I would have been in a different position or situation now.
I have always learned one thing, never ever hesitate to spend on things you love. I know you love to earn money online and I am also sure that you would not like to spend a couple of years figuring out what works for you than to just save your time by Buying the E-Book and get 8 years of expertise to earn money online right away.Wishing you would take the correct decision that your online business needs to be able to pay you enough to make a living out of your blog. 🙂
Let me know in the comments what do you think and whether you want to take action today or someday that never comes? Cheers mate! Happy Blogging, Happy Earning. Here is to freedom!!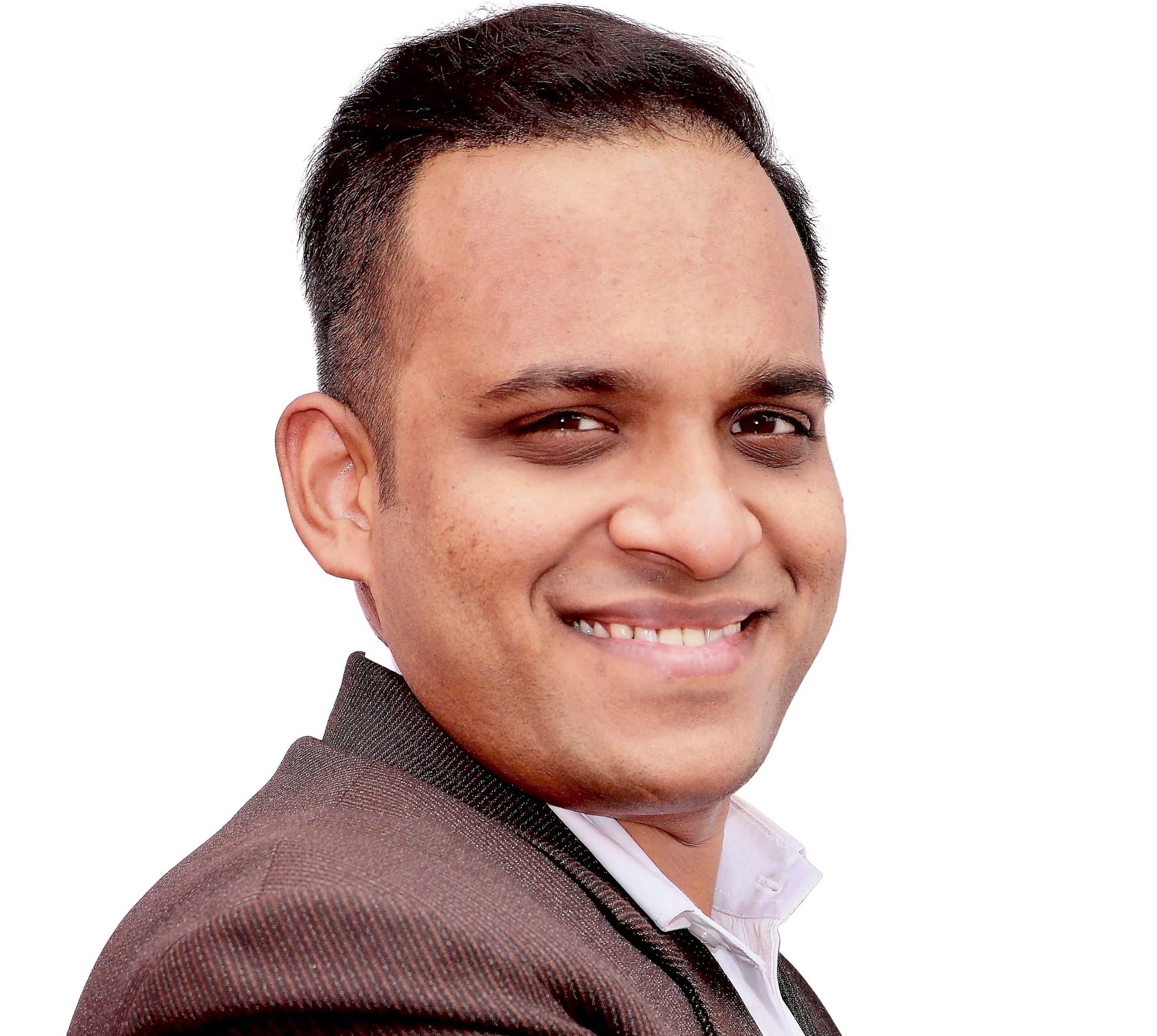 I am a 31-year-old dude from a lower-middle-class family hailing from a small village Narasinghpur in Cuttack, Odisha, INDIA. I have a post-graduate degree in M.Tech from BITS Pilani. I started blogging back in June 2014. You can check out my journey and all that I have learnt all these years on my website.