There is one thing that everyone finds quite attractive in the other person – Confidence! You might have come across several motivational guides and books to boost your confidence and self-motivation. There is a plethora of self-inspiring books and motivational speakers. However, most of them just wish to influence your mindset. All of them go with the notion that once you would change the way you think, everything will into its place.
As far as the truth is concerned, these are not completely ineffective tips. However, as all of us tend to be different and because of our idiosyncrasy, these cannot be considered universal recommendations. If the suggestions have worked for someone else, this does not imply the fact that it works in the same manner for everyone.
With this factor in mind, here are some simple and helpful ways to boost your confidence and self-motivation in an effective manner. Have a read:
Fight for Your Confidence: You wish to be confident in life? Reading books and listening to motivational leaders would not serve helpful unless you fight for the same. Confidence is all about self-control and fighting against the weaknesses. If you wish to be confident in life, then you will have to fight against your odds and overcome them at the same time. Therefore, it is about fighting for the confidence to achieve the same in your life.
Shopping Spree: It could be the best way to boost self-confidence for the women especially. Shopping is a great magical potion for all the women out there who are feeling low on themselves. Shopping works really great to boost the self-confidence and motivation. You can feel great about yourself for several days once you are setting out on a shopping spree for yourself. Shopping has also been proven to work as a stress reliever. By improving your looks and overall personality, you can enhance the self-esteem in no matter of time. When you feel confident that you are looking your best, this would reflect greatly on your overall personality and attitude.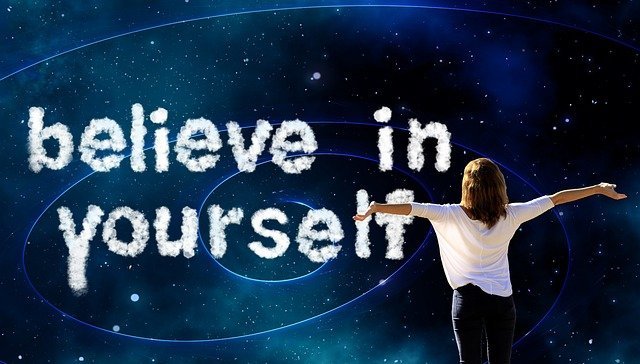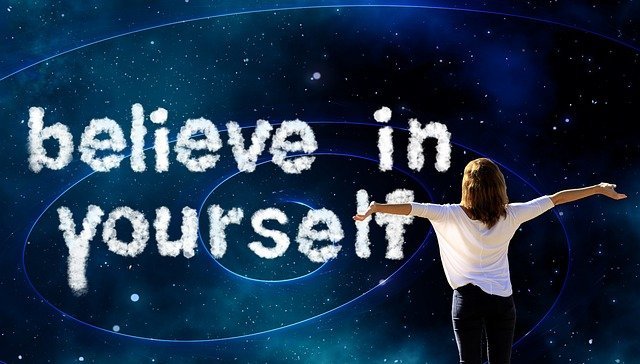 Carve Your Own Universe: We all love to hear inspiring stories. These help us in experiencing a different world –something that we wished we were part of. There could be several inspiring tales and motivational stories that would serve as catalysts to make us move forward. However, it could be highly significant if you can create your own tale and live by it. When you will be the protagonist of your tale with self-made characters, your own universe of tales will lead you forward in life. You need to ponder over the hardships your character will go through and the ways to overcome the same. This will simplify your life to a greater extent. It can be a mental method of motivating yourself to lead a confident life. 
Change Your Physiology: Another great way to feel self-inspired is to change the physical looks and overall physique. When you will be looked up and appreciated by others for your perfect body figure, it can act as a great booster to your confidence and self-esteem. There are several people in the world who experience a lack of confidence and motivation about themselves due to the absence of great looks, body figure or overall influential personality. Therefore, if you truly wish to feel confident about yourself, you must start working on your physical traits as well. 
Use Power Posing: It has been discovered that your body language can play a pivotal role in influencing the hormones of the body. Power posing can boost the healthy hormones in the body that will stimulate motivated and confident notions in the body. You can control your positive hormones and can even combat the stress hormones to stay happy and motivated. This is another way to feel confident and valued at all times.
These ways can be adopted in your daily life to empower yourself and to strengthen your self-confidence. There is some way for everybody in this world to feel uplifted at all times. It is all about finding the right way and perfect strategy for oneself to enhance the overall quality of life.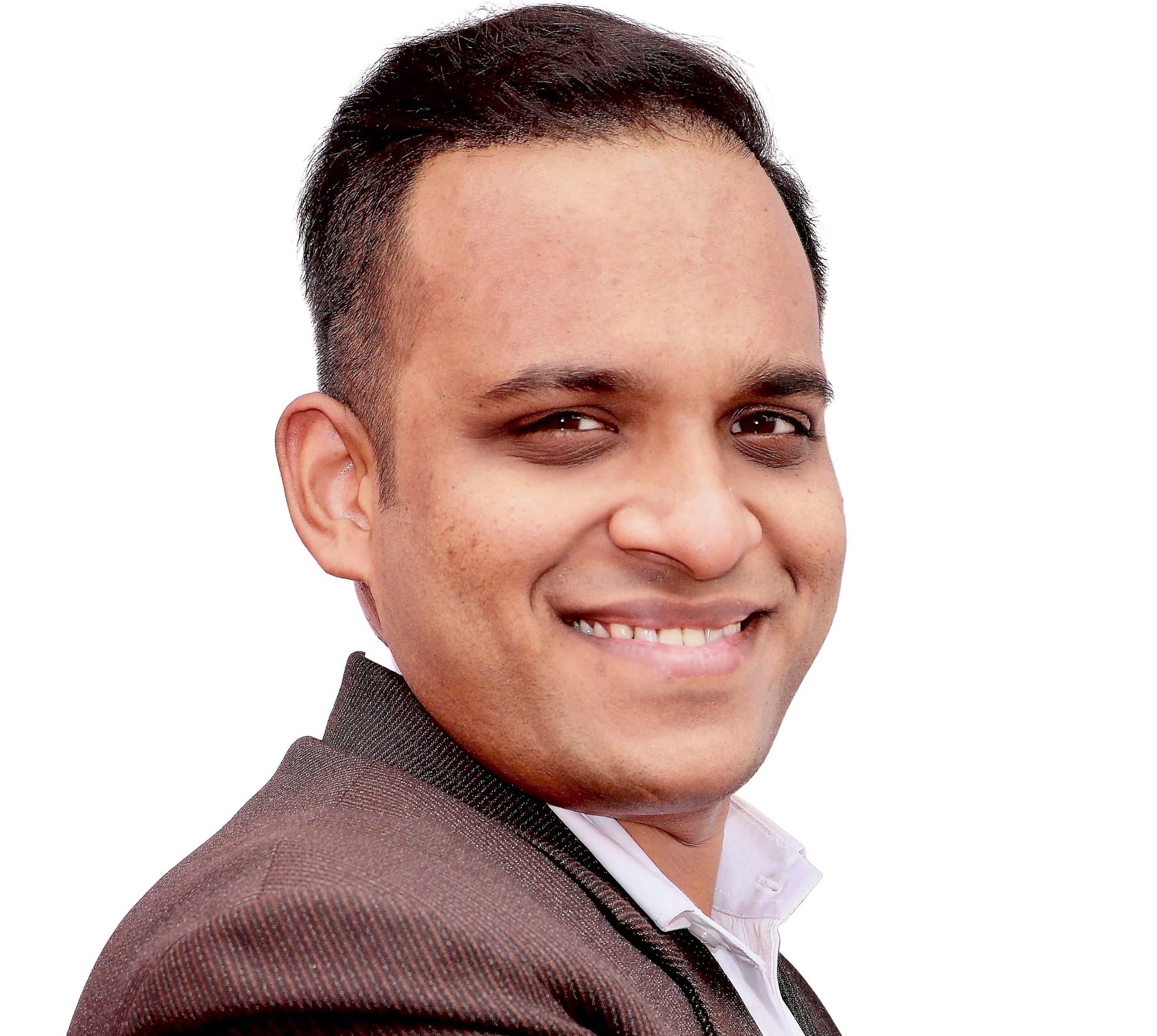 I am a 31-year-old dude from a lower-middle-class family hailing from a small village Narasinghpur in Cuttack, Odisha, INDIA. I have a post-graduate degree in M.Tech from BITS Pilani. I started blogging back in June 2014. You can check out my journey and all that I have learnt all these years on my website.