Connectivity without the wires and lasting battery power—if every smartphone owner had these two things at their disposal, traveling would be a breeze, or perfect even. Having them is like a dream come true. But alas, the reality is that today's mobile devices are power hungry, which is bad for people on the go without constant access to a power outlet for charging their devices. Bliss is Wireless Charging.
And then wireless charging technology came along. Wireless power transmission has become a convenient way to charge mobile devices. Nowadays, it has moved beyond the home, office, and vehicle. It has become more accessible to anyone, as public venues have started to provide their customers with wireless charging services at no cost. All over the United States in restaurants, cafes, hotels, and airports all are equipped with Wireless Charging facilities.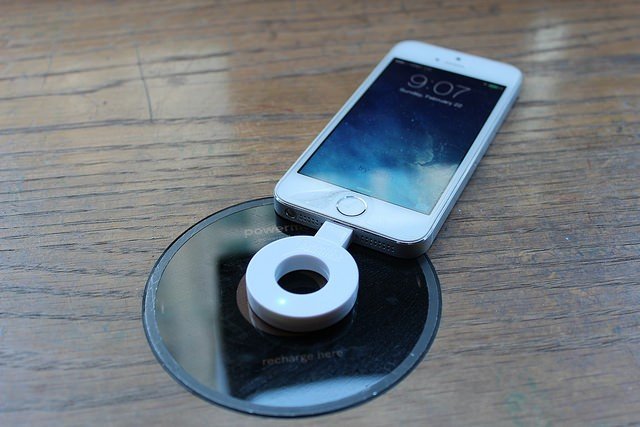 Photo by Shinya Suzuki / CC BY-ND 2.0
There is no need to search far and wide for power outlets on the road when you are traveling to America. Chances are, there's a nearby cafe or hotel where you can power up your phone wirelessly. All you have to do is to bring your essential smartphone accessories and research in the places where you can charge your device without using cords. Here are some of the public spaces in America that offer free wireless charging:
Restaurants and Coffee Chains
Instead of wasting time looking for an available power outlet, you can just go to the nearest restaurant or coffee shop that offers wireless charging and power up your device conveniently while having your dinner or coffee fix.
Starbucks
In 2014, Starbucks rolled out Powermat wireless charging in its several branches in the San Francisco Bay Area. Counters and tables in these stores are equipped with charging spots where you can put a PMA-compatible device to charge wirelessly for free.
But if yours does not have built-in PMA charging standard, then you can borrow a Powermat ring that plugs into Android and iPhones to make them compatible with PMA wireless charging and then returns it after use. Alternatively, you may opt to purchase a ring in-store for less than $10 that you can use on your next visits.
Coffee Bean & Tea Leaf
Coffee Bean & Tea Leaf offers Powermat wireless charging to its customers in select stores in Los Angeles. Wireless charging spots are built into the tables where customers can place their PMA-compatible phone to start the charging process. A metal ring is also available for charging the on-PMA-compatible devices.
Customers may also download the Powermat Powermatrix app, available for both Android phones and iPhones, that shows them how much power their smartphone has and allows them to find other Coffee Bean & Tea Leaf branches nearby that have wireless charging.
Kitchen 67
This Michigan-based restaurant is one of the first dining places in the United States that offer Qi wireless charging to its customers. So while you're dining in Kitchen 67, you can keep your phone powered up and stay connected without going through that frantic search for the elusive power outlet.
Hotels
Marriott Hotels
Since October 2014, 29 of Marriott hotel lobbies across the United States have been providing wireless charging service. They offer the service to guests who want to enjoy the convenience of charging their devices while they work. Or wait for time to pass, socialize, or drink. The participating hotels can re-charge up to six Android, Windows, and iOS devices simultaneously on their Qi wireless charging stations.
HGU Hotel
If you think having wireless chargers in a hotel lobby is cool. What more can you say about a hotel that offers the same service in each of its room? That is exactly what the HGU hotel in New York City has to offer to its patrons. Each HGU hotel room features two wireless charging pads, apart from those installed in the hotel's lounge area.
Airports
Passengers will be delighted to know that they can charge their mobile devices wirelessly. Even when waiting for their flights in some of the major airports in the United States. To date, there are about 800 Qi charging spots in airports across America. These airports have dedicated areas (typically in dining, retail, and gate hold zones). They have table-top Qi transmission pads available with them. These pads allow wireless charging of multiple devices.
Five of the United States airports that have Wireless Charging facility are:
John F. Kennedy International Airport (44 power stations)
Miami International Airport (64

power stations

)
Los Angeles International Airport (37 power stations)
Newark Liberty International Airport (24 power stations)
LaGuardia Airport (in Delta Sky Club lounges and the Marine Air Terminal)
With more and more businesses integrating wireless power charging into their operations, the increasing accessibility of this technology to the public, we can expect the day to come when we can finally say goodbye to wired charging.