If you are here already then I am assured that you already know what an E-Sim is. In case you do not, then I am going to explain in broader terms here. E-Sim is the new sim technology where your phone does not need to have a physical sim card in it. You can use your number on your phone without the sim card. This not only enables new technological advances to be used by your phone. But also enables you to use your sim card with your number in various places such as smartwatches etc. I was an E-Sim user from the day it was launched and I was using it from Jio. Also, I recently migrated from one phone to another and I had to go through the trouble of knowing the steps that explain how to migrate Jio E-Sim from one phone to another.
After doing an extensive search on the internet I could not find any article that briefly explains this. That is why I thought it would be best to document the steps. And I am sure it would help a few others as well. Without further ado, I am going to explain the steps that need to be taken to migrate Jio E-Sim from one phone to another. However, note that the E-Sim facility is available only in applicable devices and whether or not your device is enrolled you can check from your device manufacturer.
As of writing this article, it is only supported in a few models of iPhone, Samsung and Motorola. I would also like to inform you that, not all operators are providing this service. Jio provides this service with their pre and postpaid sims. So does Vi. But Airtel only offers this connectivity for their postpaid sims where you can configure your E-Sim on smartwatches as well.
Here are some of our trending articles that might interest you: (Don't worry you can open them now and read them later)
In the context of this Article, I am only going to explain the steps that need to be taken for Jio sim cards only and for iPhones. Be it prepaid or postpaid your steps would remain the same. Also, I assume that you are already using an E-Sim on your current device. If you would like to know the steps for migrating from normal sim to E-Sim do let me know in the comments below and I shall write the steps for you.
Steps to migrate Jio E-Sim from one phone to another
Step 1: Make sure that you are using any of these models before we proceed. Also, do ensure that you are having the latest and greatest version of the iOS. As because, E-Sim is supported from 12.1 onwards.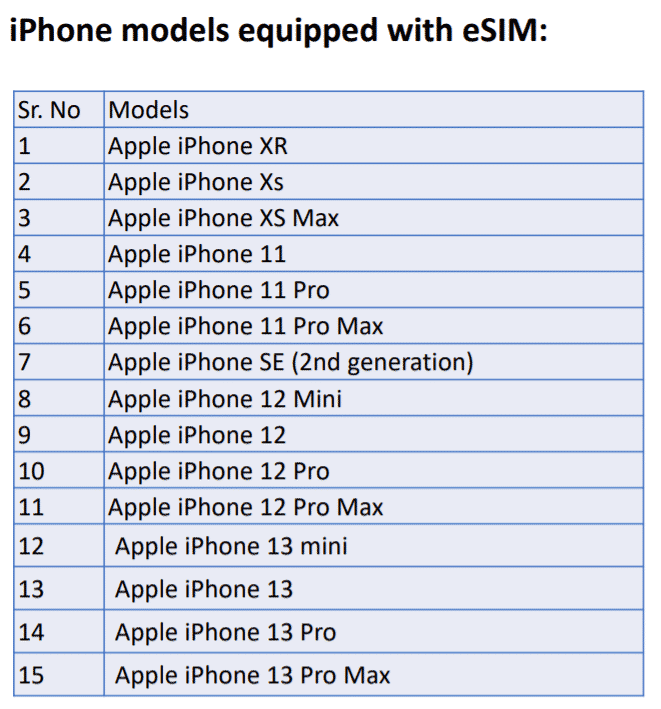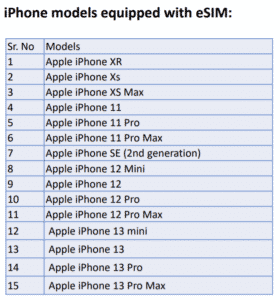 Step 2: Go to the settings of your new iPhone and have these details handy. These would be required for us to send messages to get the E-Sim migrated.
EID – This would be of 32 digits and IMEI – This would be of 16 digits. Once you have these details handy, move on to the next step. You should be able to locate these details on your iPhone under Settings > General > About.
Step 3: Send a text message to 199 in this format GETESIM <EID> <IMEI> from your old iPhone where you are using the E-Sim already. However, the EID and IMEI should be of your new iPhone. Please make sure to send this correctly because this is a crucial step which if you miss would be a problem activating the E-Sim in your new iPhone.
Step 4: Once you send the message correctly, you would receive a confirmation message back which would have your 19-digit E-Sim number and configuration details of your E-Sim. After successful execution of these steps, you should receive a profile on your new iPhone to configure the data plan but do not go ahead and add that just yet.
Step 5: After you receive the 19-digit number send this message SIMCHG <19 Digit E-Sim number received> to 199.
Step 6: Note that this activation process takes about 2 hours. And at the end of 2 hours, you would receive another update on your E-Sim migration request. Once you receive that communication update, send your confirmation as a text message by sending the digit 1 to 183. Before sending the message make sure you have the 19-digit E-Sim number handy. This would be required in the next step and if you miss it then it would take 24 – 48 hours more to get your E-Sim migrated.
Step 7: Once you send the message in Step 6 you will receive an IVR call and you have to confirm your 19-digit E-Sim number in the IVR options. Once you do that your E-Sim would get activated in your new iPhone and your number on your old iPhone would not work anymore.
This concludes the migration process. However, please make sure you do not miss executing these steps just as how I have explained. Otherwise, it would be taking another 24 to 48 hours to activate. And do the migration for your E-Sim to the new iPhone. I had gone through the steps that the Jio Care person mentioned. And it took me 24 hours as they did not explain the steps correctly.
As I had to go through the trouble I explained how it needs to be done. So that you can activate and migrate your sim in just 2 hours. Hope this helps you. It would be of great help if you could drop a note. Mentioning if this article has helped you to get your sim migrated.
Here are some of my other articles that might interest you: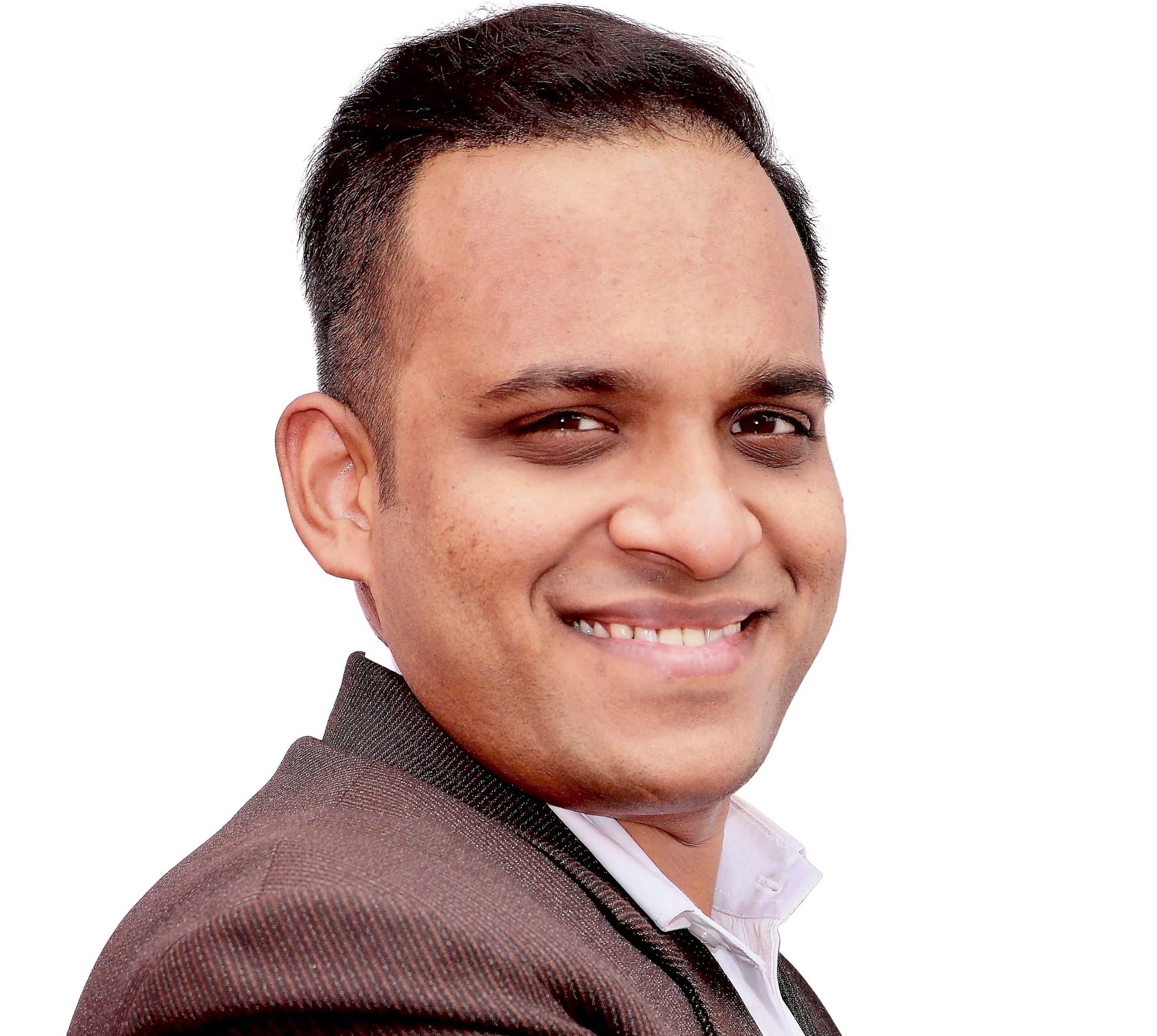 I am a 31-year-old dude from a lower-middle-class family hailing from a small village Narasinghpur in Cuttack, Odisha, INDIA. I have a post-graduate degree in M.Tech from BITS Pilani. I started blogging back in June 2014. You can check out my journey and all that I have learnt all these years on my website.