If you are serious about your blog and blogging in all total I must be right that when it comes to Design and Content you always had second thoughts. Always everytime you thought whether it would be correct or not, whether the amount I am investing just for this UX design whether or not it's worth it. I totally understand what you are going through out there. Being an entrepreneur is being confused, yet deciding what is good and what is not good for your blog. It is never easy, trust me. So the question still stands Design and Content which one is heavier than other, which comes first and which comes second. Why it's so important? Which one of it is more important, the Design or the Content. Why Does it even matter?
Design and Content
It is definitely an interesting question and at the same time confusing, misunderstood and controversial on it's own ways. So let's dwell into this more. What I think is Content is absolutely vital for communicating your brand's value to your readers. Yet again there are some examples where the words on the website of Bloggers are irritating and always an after thought of something that they had in their mind long time ago. I believe you would also have came across some of the blogs where you literally thought the default post of Hello World and default comments are much more better than what already shows up on the screen. Needless to say, these are also the businesses who experience low traffic content and near-zero business from their websites. As a blogger and content marketer I feel sorry for them sometimes.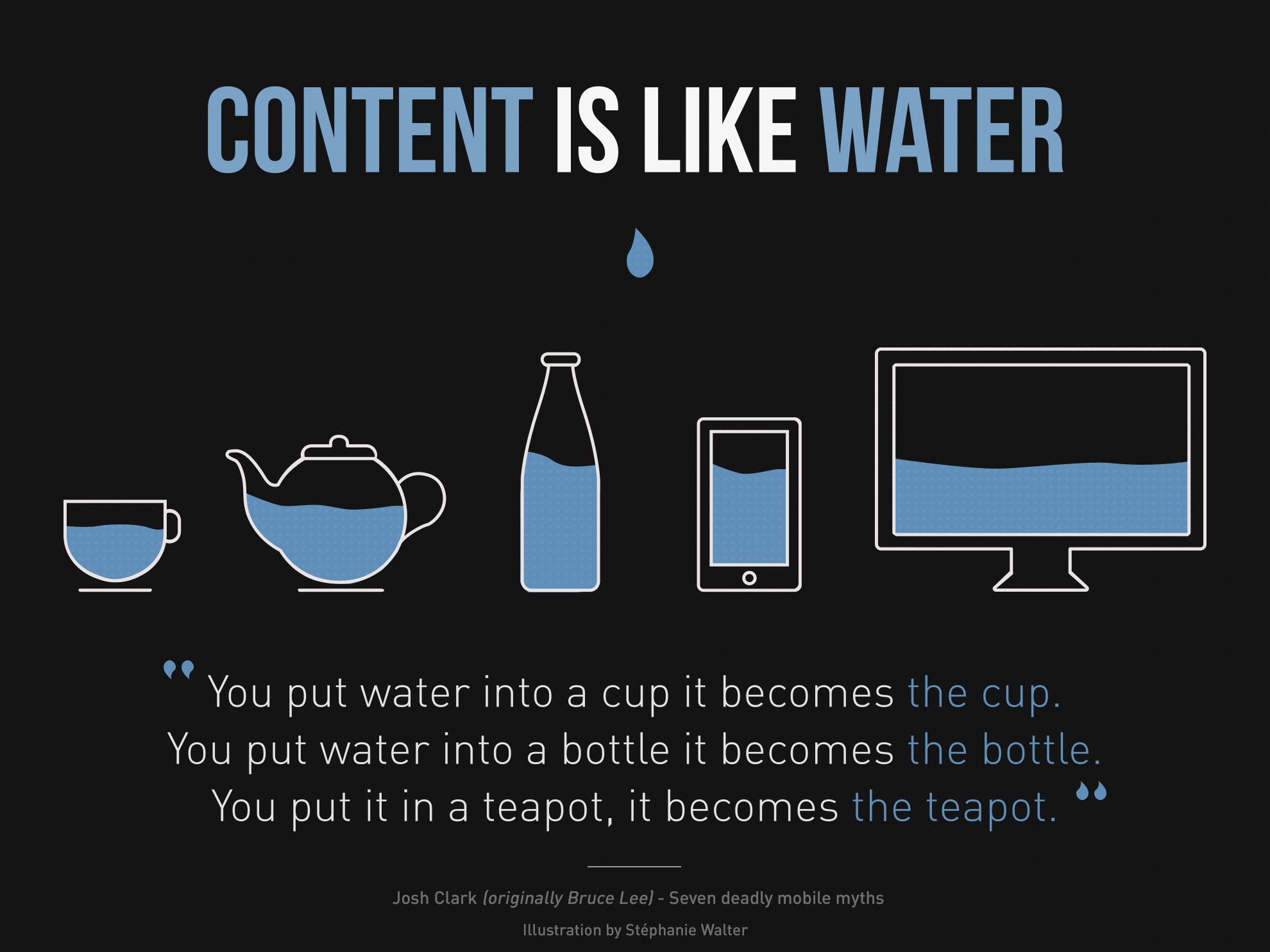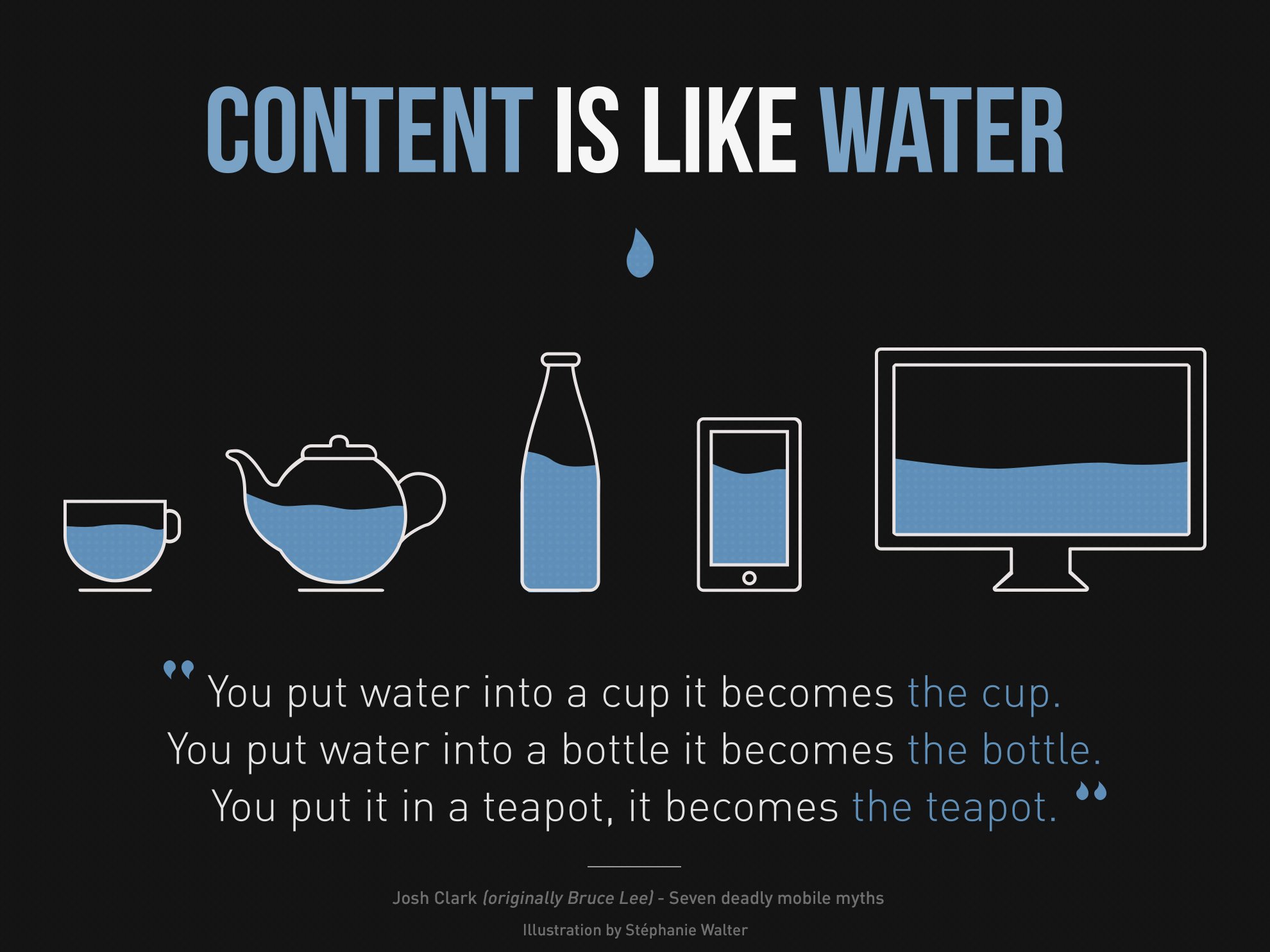 In fact, let me tell you that some of the most popular websites are the ones that are most minimally designed. You sometimes think What a website? And you wish right there to have a website like that but if you truly think about it, the 'design' isn't extremely complex. In fact, it's so effective and aesthetic because unnecessarily visual elements have been stripped away. The end result is not bad either because the tasteful design supports what the website wants to communicate.
And some other times you think that the design is really appealing. It's intuitive. It's simple. It's filled with the spaces and colors at the right place that's not only pleasing to the eye, but puts serious emphasis on the most important thing on the site – what the brand wants to say.
And you don't see these brands saying that we are the best you got, no they say that
"Whatever you are looking for is tough. Luckily you've just found your man."
Solid, provocative, personality-filled content that speaks directly to the reader's needs and pain points. That stops the reader in their tracks and makes them go "Voila!!, interesting. I want to stick with this and get into this!".
The Design and Content Relationship
(it's like bees and flowers)
Even though I myself has always been driven with this idea that content is more important than design (and I still believe it), but the two are mutually inseparable and symbiotic in their functions and in their own ways.
Read My ShoutMeLoud Affiliate Marketing E-Book Review (Very Practical & Actual results).
Design and Content are simply the easiest forms of communication. Two sides of the coin. When Design and Content both are combined effectively, your website will both appeal and speak to the right people. With poor content or poor design, you're removing an essential piece of your brand's puzzle, disabling the very effectiveness and impacting part of your business.
So, what I would suggest is next time when you're launching a new product or service, or creating a new website, or creating an email campaign, please remember this:
Speak with your strongest, most focused voice(You know who it is!). Let the design part come later. Because what you have to say to your target audience is much more important than what you look like.
I believe this helped you to avoid the confusions and misunderstandings related to Design and Content of a blog up to some extent if not all. Let me know in the comments below of what you think and if you have any doubts, I will try to help you as much as I can. In case you want to get in touch with me, you can drop me an email here [email protected] or use the contact page.
If you want to go to the other blogs I have started visit: www.hymprudious.com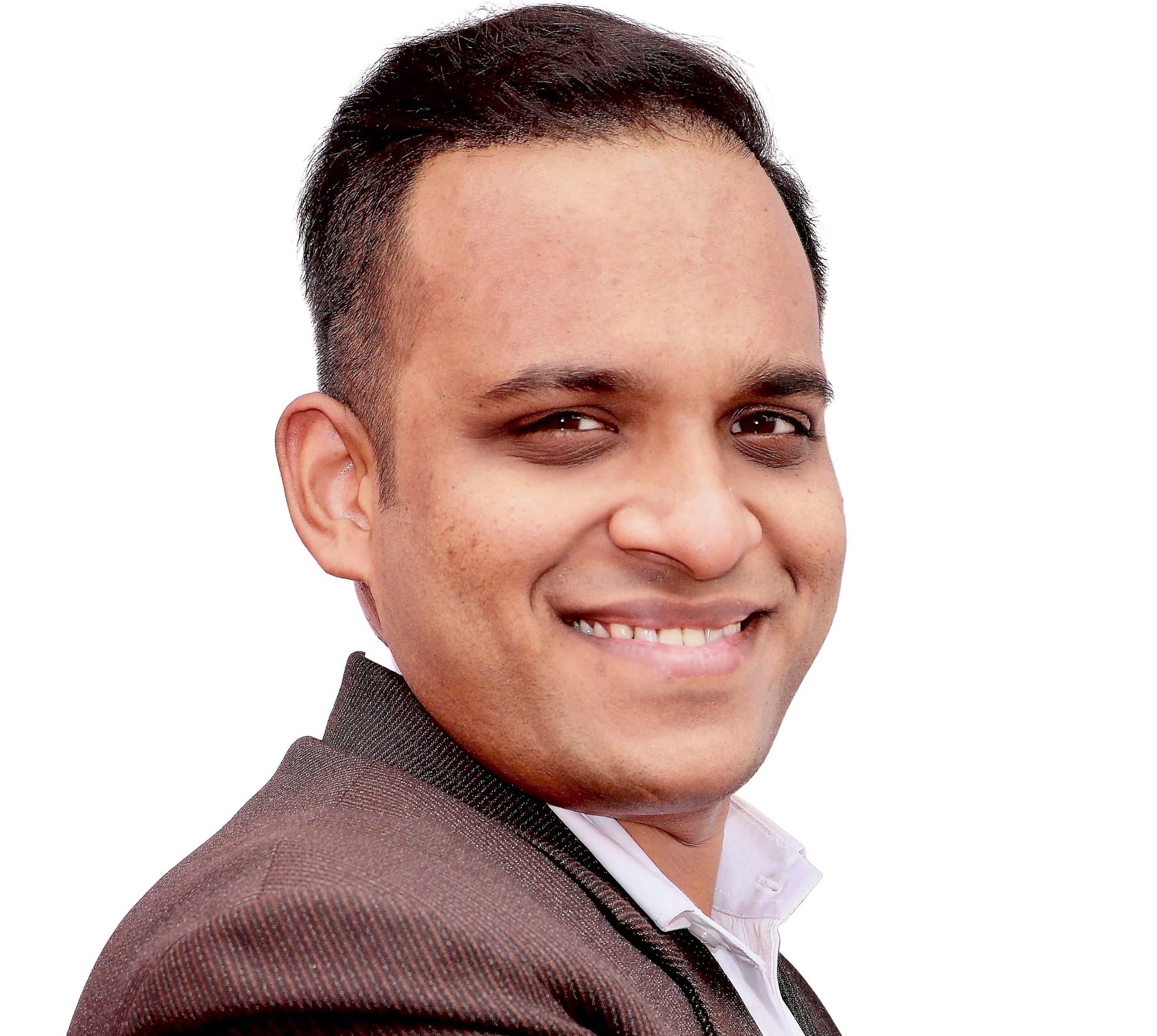 I am a 31-year-old dude from a lower-middle-class family hailing from a small village Narasinghpur in Cuttack, Odisha, INDIA. I have a post-graduate degree in M.Tech from BITS Pilani. I started blogging back in June 2014. You can check out my journey and all that I have learnt all these years on my website.