What All are the Considerations While Migrating Lotus Notes to Outlook?
We are going to talk about the considerations while migrating lotus notes to outlook. In an organization to perform different sort of operations, communication is a must. However, nowadays, most of the communication is done via emails. Therefore, organizations are spending a large amount on such software that can help them in enhancing their business in a good way. Whenever an organization is looking for some email application, Lotus Notes and Outlook are the two names that strike in any user's mind first. Both of them offer almost similar services but still, there is some difference that let users migrate from Lotus Notes to Outlook.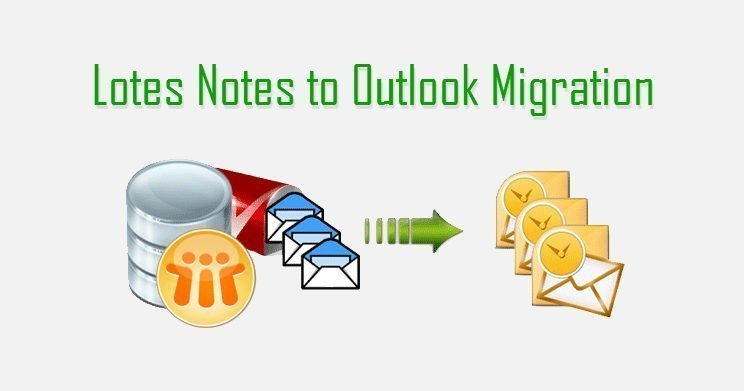 Among the two, Microsoft Outlook is the most preferred email client by the users. Does not matter it is used by a single user or the business groups, everywhere Outlook stands above the Lotus Notes and any other applications. Now, most of the people out there must be thinking, why Outlook is more preferable email client across the world. When a complete analysis is done between the Outlook and Lotus Notes, there are various advantages of using Outlook. For example:
No doubt IBM Notes offer an advanced level of security that cannot be compared to anyone. However, Microsoft Outlook also manages to provide a decent level of security to its users and preserves data on the client mailbox.
Microsoft Outlook is easily available as the part of Office suite, which easily reduces the maintenance cost and purchase cost very reasonable when compared with Lotus Notes Domino client.
Read Here: How Nokia is planning to take the Android game ahead of Apple
Another major factor that let users choose Outlook over Lotus Notes is flexibility. Microsoft Outlook provides a user-friendly and well-organized interface. Hence, it gives tough competition to the interface of Lotus client, which is hard to understand sometimes.
Consideration Needs to be Take Care During NSF to PST Conversion
Considering all such benefits, it is clear that why users are continuously switching from Lotus Notes to Microsoft Outlook. As mailboxes stores lots of important data in it so, NSF to PST migration needs to performed carefully with proper planning. Migration process requires proper assessment, deep research on how to transfer Lotus Notes emails to Outlook easily in the desired manner. Thus, users must keep some consideration while migrating Lotus Notes to Outlook in mind:
Maintain a Backup of Email Data: Before starting Lotus Notes NSF to PST Conversion process, it is important for the users to backup email files to prevent any type of data loss. Moreover, backup helps users in dealing with all type of disaster during the migration process. It is really important because in some cases migration gets interrupted, which will corrupt the NSF file. In such cases, if a user is having a proper backup, it becomes easy for a user to restore file without any hassle.
Download & Install New Email Client Before Starting Migration Process: If a user wants to convert NSF to PST format, then it is advisable to install Microsoft Outlook application on the local machine. After that, begin the Lotus Notes to Outlook migration process. It is a simple consideration that will help users in checking and examining NSF file data, which needs to be transferred to PST format.
Do Not Depend Upon Migration Wizard from Microsoft: Microsoft offers a free Migration Wizard that most of the users use to export NSF to PST. But, it has some limitations, which users forget always. It is capable to convert only 1 GB of data from NSF to PST format. Thus, using this Migration Wizard is not at all a good idea because it not a well-suited application for IBM Notes to Outlook migration for an organization with a large number of employees.
The Best Solution to Migrate from Lotus Notes to Outlook
Migration from NSF to PST format includes some technicalities that need to taken care. Thus, to have an easy, quick, and simple migration, a user is advised to use some third-party tool. Export Notes is one such application that let users convert NSF emails to PST format in just a few simple clicks. The SysTools NSF to PST Converter software has the capability to export all Lotus Notes data to PST format that can easily access in any version of Microsoft Outlook. It converts all emails along with attachments to PST format and keeps meta properties intact. It is also capable to remove duplicate contacts and preserve folder structure intact during migration. Moreover, a user can export selective data also from NSF to PST using this application. Apart from all this, the software is compatible with all versions of Microsoft Outlook and Lotus Notes.