Today I am going to share about Clef plugin review and usage. Earlier I shared about other plugin reviews, and you can read about them in my earlier posts. Clef plugin is a security plugin that normally is used for increasing the security of WordPress blogs. As you must know already, WordPress is the best platform for bloggers, but then there are a lot of hackers who are trying to get into your blogs. You must be receiving notifications from your blog that somebody tried to hack, and they are blocked. It happened to me as well, but then I figured out this amazing plugin that helped me a lot to go through this. Clef plugin is the best one out there with which you can stop these people to try to login to your blog.
Clef plugin review and usage
After using this plugin, I am very happy, and I am going to let you know about Clef plugin review and usage so that you can also stop all the attacks that are happening right now with your WordPress blog. It is written by a team of like-minded people, and you can get help and support from www.getclef.com. If you want to use the plugin you can download and install the plugin from WordPress repository. Clef uses two-factor authentication using your smartphone to log in to your admin area of your blog which is why you are more secure.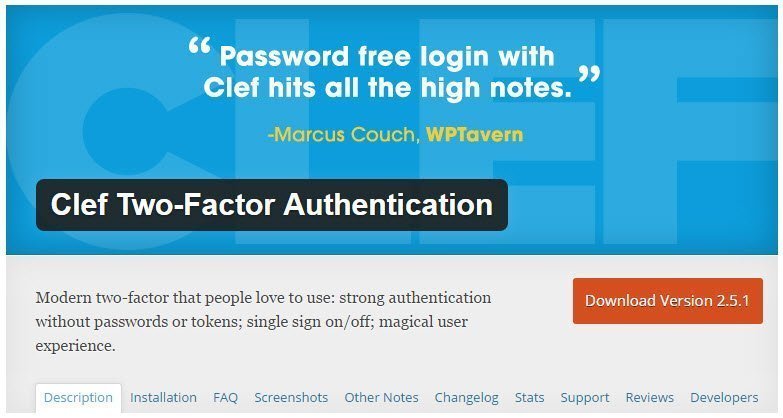 Clef is easy to use, all you have to do is install the plugin on your site and then activate it. Once you activate the plugin, you will have to go to the settings of the plugin, and there you will get an option to sync your phone. In your phone, you will have to install the clef app which you can download from Windows Store or Play store or App store. Then you will have to sign up using your email id that you use in your blog to log in, and that is it. Once you sync your phone next time onwards, you can use clef to log in to your admin area of your blog.
Read About the Dark side of Entrepreneurship
There are several sections in the settings such as- Form disable password, Form style, override URL, support users, invite users individually or in bulk, Invite users by role, Clef API settings. In disable passwords you can configure for whom you can disable the password and for whom you do not want this clef to be enabled. Here is what my settings look like.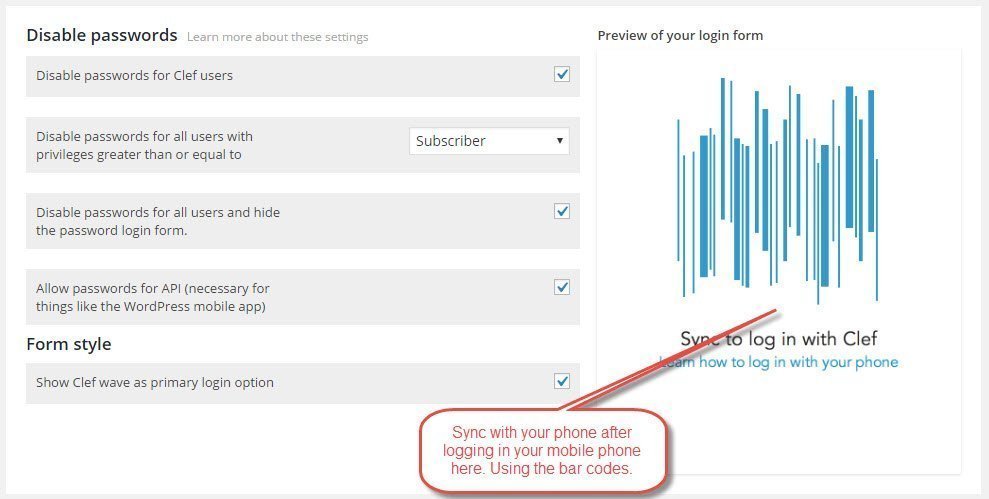 The next section is override URL, which helps you to login to your blog when you do not have access to your phone or the clef app is not working on your phone. You have to save this URL in your bookmarks bar for easy use, just in case your clef is not working you can use this to login. Override URL simply works like a backdoor to log in.
ShoutMeLoud Affiliate Marketing Book Review With Video
The next section is support clef, which is just to show that this is clef that you are using to log in. So what will happen is when someone logs in or goes to the login page they will see that you are using clef, and they will get a link to use themselves as well. I have disabled this feature. You may or may not do so. You can decide what is best for you and decide on that. After that, there are two sections using which you can invite your other users to use clef. If your blog has so many users or writers who are publishing posts on your blog, then you can invite them from this area to use clef instead of traditional login. I am currently one man army for all my blogs, so I do not have any users to call to use clef but the users who are signing up for the guest post I have them enabled with clef to avoid any mis-happening in the future. New users you can allow them to sign up new accounts using clef as well. Once done just save the settings and you are good to go, your blog is more secure than before.
Read more here:
Now let me explain how the login process works when you have clef enabled. Just to give you the background I am using clef on all my WordPress blogs and have the clef app on my iPhone 6 plus. Once you try to log in for the first time here is how it shows.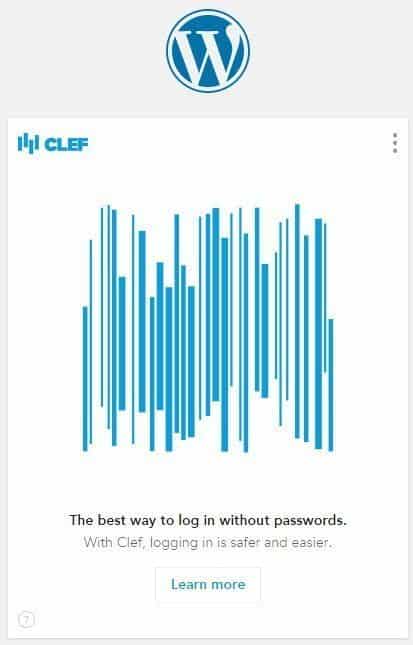 Once you see this screen, you will have to open the clef app on your smartphone to be able to sync and log in with Clef app. Here is how on your mobile screen it will show. Note that I have enabled Touch ID for the application, so it is asking touch id to login to clef. Once I provide the touch ID, then it will start bouncing those bars which you have to sync with the bars that show on the desktop.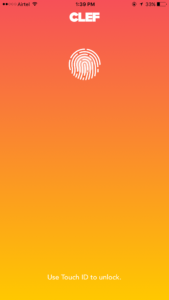 Like you see in the fourth image above, you will see something similar to this on your phone to confirm and at the same time you will have to see the browser on your desktop see what the URL is. You will see a similar screen as shown below.
Whatever you see in the browser just confirm on your phone, and you will be logged in. You will see similar images as shown below.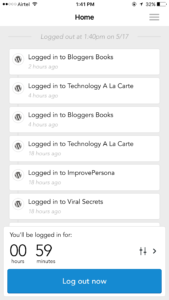 Once you see this screen means that you are logged in to your blog. You will see that there is a timer running at the below. Clef comes with a huge number of logins in the free version, but I suggest you to increase the timeout to at least 6 hours or at least the amount of time you will be working on the blog to make sure that the blog is secure. Because the time you will be providing after that time clef will log you out and you will have to log in again. So make sure to specify the time otherwise you will be working on while clef will log you out. In my experience this is the best feature I like in clef that if you specify time then you can wait for clef to log you out or else if you are going out and forgot to log out earlier than that you can simply use your mobile to log out from your blog even if you are not in possession of a laptop or desktop, and your blog is secure in that front. I hope you enjoy using clef if you are not using clef already.
Let me know in the comments below what do you think and whether clef is worth the try or not. Let me know if you have had any issues while using clef or not and how you resolved if you had any issue. I am excited to hear about your experience with clef. Cheers!
Here are some of our best articles: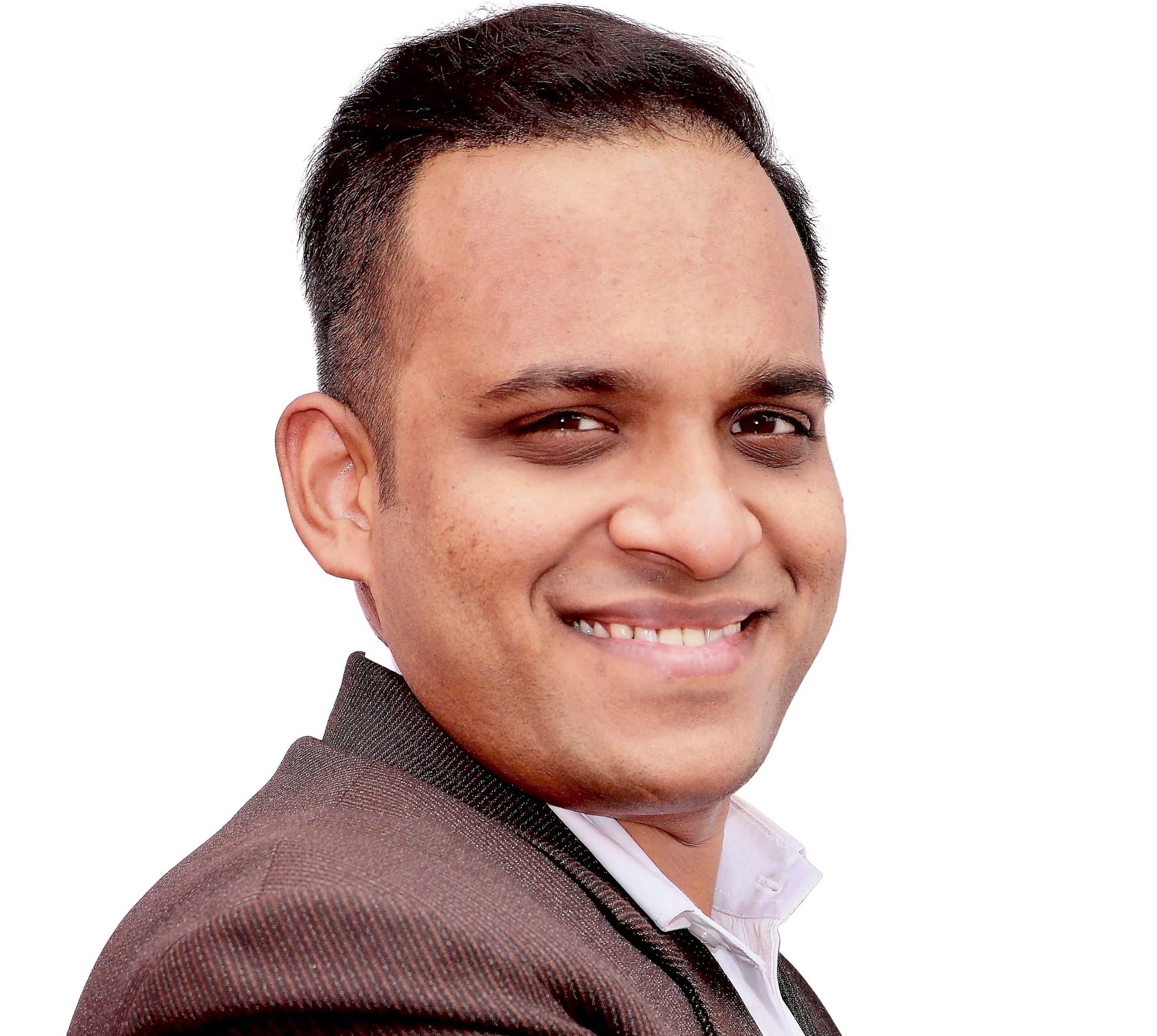 I am a 31-year-old dude from a lower-middle-class family hailing from a small village Narasinghpur in Cuttack, Odisha, INDIA. I have a post-graduate degree in M.Tech from BITS Pilani. I started blogging back in June 2014. You can check out my journey and all that I have learnt all these years on my website.